Lesson 9 - Opuestos (Opposites)
Navigation: Home → Course → Lesson 9 → Reading
Pages in this lesson: Opposites - Adjectives - Dialogue - Reading - Quiz
This page: Practice with the adjectives learned in this lesson by creating a "crazy story."

Una Historia Loca


(A Crazy Story)

Reading Lesson
Key Vocabulary
The following is a list of key vocabulary that you will need to know to understand the lesson. Click on the word to hear the pronunciation.
Practice
Section 1
Select the word that matches the picture.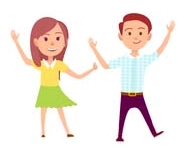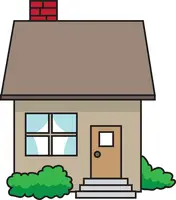 Gathering information
Now we will gather some information to make a silly story. Type words in the following categories into the text boxes below. The computer will fill these answers into a paragraph to make a silly story when you click on the "Finished" button at the end.
Now click on the "Finished" button below to enter your information into the story.
Reading
Don't read the paragraph below until after you have entered your information into the text boxes above and clicked on the "Finished" button.
Me llamo . Mis amigos dicen que soy . Hoy estoy . Tengo un carro . Mi casa es . El amor de mi vida es . Es muy . Tengo hijos. Mis hijos son . Hoy están . Tenemos una vida .
Writing
Write some sentences using the verbs ser, estar and/or tener and opposite words, personality adjectives from lesson 3 and/or adjectives of emotion and condition from lesson 4.
Examples:

Soy trabajadora, pero hoy estoy cansada.
Tengo dos hijos que son inteligentes.
Mi casa es pequeña pero cara.
If you want to type a special character (like an accented letter) in the comments section, you could do one of the following . . .
Select and copy the character that you need → á é í ó ú ü ñ ¿ ¡ Á É Í Ó Ú Ü Ñ « »
Use special codes on your computer if you have numeric keypad (instructions HERE).
Type your sentences into the text box below and use the special character buttons provided. Then select and copy your text and paste it into the comments section.
If you see an error in someone else's sentence, please respond with the correction. Comments that are not from "Janet Castrejon" (the author of this page) do not represent Simplified Spanish. If someone is writing inappropriate comments on this webpage, please send a message to [email protected] and include the page that you saw the comment on.


Quiz
Lesson 9 - Opuestos (Opposites)
Opposites - Adjectives - Dialogue - Reading - Quiz
Important Links
Pronouns   -   Pronunciation   -   Verbs