Lesson 25 - Las Noticias (The News)
Navigation: Home → Course → Lesson 25 → News
Pages in this lesson: News - Preterite - Dialogue - Reading - Quiz
This page: Learn news vocabulary in Spanish.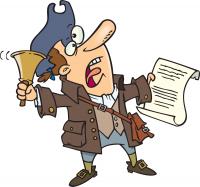 Las Noticias


(The News)

Vocabulary Lesson

In this lesson you will learn some news-related vocabulary in Spanish. Click on the words in the table below to hear the pronunciation and repeat.

 
Practice
Section 1
Select the correct translation.
Practice
Section 2
Write the Spanish translation of the word. Include the definite article with the word (the el or la).


Preterite (Past Tense)
Lesson 25 - Las Noticias (The News)
News - Preterite - Dialogue - Reading - Quiz
Important Links
Pronouns   -   Pronunciation   -   Verbs