Lesson 13 - Meses y Estaciones (Months and Seasons)
Navigation: Home → Course → Lesson 13 → Reading
Pages in this lesson: Months & Seasons - Present -ir verbs - Dialogue - Reading - Quiz
This page: Practice with the names of the months and present tense verbs in this Calendar reading lesson.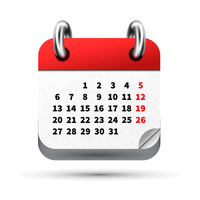 Calendario


(Calendar)

Reading Lesson
Key Vocabulary
The following is a list of key vocabulary that you will need to know to understand the lesson. Click on the word to hear the pronunciation.
Practice
Section 1
Select the correct translation.
Reading
En enero patino sobre hielo en la laguna congelada.

En febrero ceno en un restaurante con mi esposo en el Día de San Valentín.

En marzo visitamos a mis papás.

En abril planto flores en el jardín.

En mayo acampamos en el bosque.

En junio caminamos en el parque.
En julio nadamos en el mar.

En agosto viajo con mi familia.

En septiembre los niños estudian en la escuela.

En octubre compro dulces para los niños.

En noviembre comemos pavo.

En diciembre abrimos los regalos.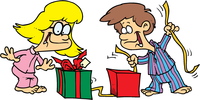 Writing
Write sentences like the ones from the reading about one thing that you do each month of the year. If you want to type a special character (like an accented letter) in the comments section, you could do one of the following . . .
Select and copy the character that you need → á é í ó ú ü ñ ¿ ¡ Á É Í Ó Ú Ü Ñ « »
Use special codes on your computer if you have numeric keypad (instructions HERE).
Type your sentences into the text box below and use the special character buttons provided. Then select and copy your text and paste it into the comments section.
If you see an error in someone else's sentence, please respond with the correction. Comments that are not from "Janet Castrejon" (the author of this page) do not represent Simplified Spanish. If someone is writing inappropriate comments on this webpage, please send a message to [email protected] and include the page that you saw the comment on.


Quiz
Lesson 13 - Meses y Estaciones (Months and Seasons)
Months & Seasons - Present -ir verbs - Dialogue - Reading - Quiz
Important Links
Pronouns   -   Pronunciation   -   Verbs