Lesson 4 - ¿Cómo estás? (How are you?)
Navigation: Home → Course → Lesson 4 → Question Words
Pages in this lesson: Question Words - estar - Dialogue - Reading - Quiz
This page: Learn the question words in Spanish.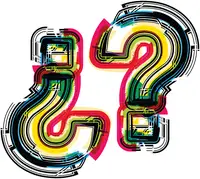 Question Words
Vocabulary Lesson
Click on the question words in the table below to hear the pronunciation and repeat.
Note: Cuál (which) has a plural form (Cuáles) that is used with plural nouns. Cuánto has a feminine form (Cuánta) that is used with singular feminine nouns as well as plural forms for each gender (Cuántos/Cuántas). Quién also has a plural form (Quiénes) that is used when referring to more than one person.
Practice
Section 1
Select the correct translation.
Practice
Section 2
Write the correct question word. Write it with a capital letter as it would be in a question and don't forget to put an accent on the word.


The verb "estar"
Lesson 4 - ¿Cómo estás? (How are you?)
Question Words - estar - Dialogue - Reading - Quiz
Important Links
Pronouns   -   Pronunciation   -   Verbs