Lesson 3 - ser (to be)
Navigation: Home → Course → Lesson 3 → Subject pronouns
Pages in this lesson: Subject pronouns - ser - Dialogue - Reading - Quiz
This page: Learn the subject pronouns in Spanish as well as the possessive adjectives.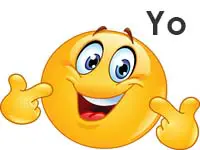 Spanish Subject Pronouns
Vocabulary Lesson
A subject is the person or thing that does the action of a verb. A subject pronoun is a word that takes the place of the subject. Click on the subject pronouns in the table below to hear the pronunciation.
     Example:
     Juan corre. → Él corre.
     (John runs. → He runs.)
Formal and informal "you" in Spanish
Unlike English, Spanish has formal and informal forms of "you." The more formal version would be used with people in a position of authority, such as teachers, police officers or your boss at work. It would also be used to show respect, such as with older people. The singular formal "you" form is usted, while the singular informal "you" is tú. In some Latin American countries, they use vos for the singular informal "you," instead of tú. In Latin America, ustedes is the plural form of "you" in all situations (formal and informal). In Spain, however, they use vosotros or the feminine vosotras in informal situations.
Practice
Section 1
Select the form of "you" that you would use in each situation.
Masculine and feminine forms of subject pronouns
There are masculine and feminine forms of some pronouns. In English we also have the masculine "he" (él in Spanish) and the feminine "she" (ella in Spanish). In Spanish, however, there are masculine and feminine forms of "they" (ellos/ellas) and "we" (nosotros/nosotras). In Spain there is also a masculine and feminine version of the informal plural "you" (vosotros/vosotras). If you are referring to a group of all men or boys or a mixed group (men and women), you would use the masculine form (such as nosotros or ellos). If you are referring to a group of all women or girls, you would use the feminine form (such as nosotras or ellas).
Masculine forms

-

él

(he),

ellos

(they),

nosotros

(we),

vosotros

(plural you, used in Spain only)

Feminine forms

-

ella

(she),

ellas

(they),

nosotras

(we),

vosotras

(plural you, used in Spain only)
Section 2
Select the correct form for each situation.
Practice
Section 3
Select the correct subject pronoun.
How do you use subject pronouns in Spanish?
Unlike English, subject pronouns are not always used in sentences in Spanish. If the subject is clear from the context or the verb form, it is often not used. You will practice more with the use and omission of the subject pronouns as you learn the verb forms.
Possessive Adjectives
Each of the subject pronouns that you learned in this lesson also has an associated possessive adjective. Possessive adjectives tell who something belongs to like my, your, his, her, their and our in English. In Spanish, the possessive adjective needs to agree in number (singular/plural) with the noun that it is used with and, in the case of nuestro and vuestro (in Spain), it also needs to agree with the gender (masculine/feminine) of the noun. We will learn more about gender of nouns in lesson 5.
Notice in the examples below how the possessive adjective is used in the plural form with plural nouns. Possessive adjectives go in front of the noun (unlike most adjectives in Spanish which go after the noun).
Examples:

mi libro

= my book

mis libros

= my books

nuestro libro

= our book

nuestros libros

= our books
Practice
Section 4
In Spanish to describe possession, you say that something is of someone (de = of). In this exercise change the description of who the book belongs to use a possessive adjective.


The verb "ser" (to be)
Lesson 3 - ser (to be)
Subject Pronouns - ser - Dialogue - Reading - Quiz
Important Links
Pronouns   -   Pronunciation   -   Verbs